Three 12-year-old girls in hospital after taking ecstasy
20 de junho de 2016
5

min
295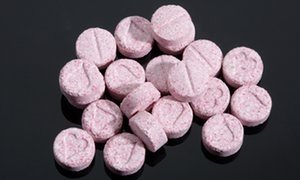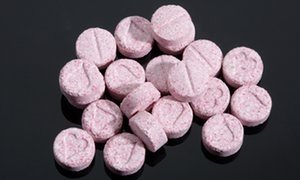 The Guardian
Three 12-year old girls are in stable condition in hospital after collapsing in Salford having taken ecstasy branded as "teddy tablets".
A man and a woman have been arrested on suspicion of being in possession of drugs and are being held for questioning, Greater Manchester police said.
The emergency services were called shortly before 10pm on Saturday after the children took the pills. Greater Manchester police said they found one of the girls, all of whom are from Salford, at the Precinct shopping centre in the city. Detectives are trying to establish how the children got their hands on what they described as potentially lethal pills.
They warned young people to stay away from the party drug. Anyone in possession of illegal substances was also urged to hand them in to the police, chemists or medical practitioners. "Sadly, three more young people, who are only 12 years old, have taken ecstasy and ended up in hospital," said DCI Chris Walker. "The girls took a type of ecstasy described as teddy tablets. It is imperative young people understand the implications and avoid taking drugs, to stop any more young people ending up in hospital."
Last month, 17-year old Faye Allen died in Greater Manchester after taking a type of ecstasy tablet known as a "mastercard". She died in hospital after police were called to the Victoria Warehouse in Trafford where she had been attending a club night called Don't Let Daddy Know. It was reported to be the first time she had taken the drug.
Also last month, two 21-year-olds from Stockport lost consciousness in a club in Princess Street, central Manchester, having both taken a pill known as "Lego" and which contained MDMA, the chemical name of ecstasy. A 22-year-old woman died after attending a Cheshire nightclub when she suffered an adverse reaction to MDMA. On 21 May, a 16-year-old boy was taken to hospital from a private party in Oldham after taking a "rockstar" ecstasy tablet.
Earlier this month, GMP told festivalgoers attending Parklife, an event in Heaton Park, that "psychoactive substances like any drugs can have devastating effects and can be life-threatening".
Walker said: "We will continue to repeat our warnings in the hope that young people will think twice before taking drugs, after seeing the damage they cause to lives. People taking these drugs don't know what they contain or what effect they will have. It's not worth the risk of ending up in hospital or even suffering fatal consequences. Police will now be investigating how the girls got hold of these class A drugs and who supplied them."
He added: "Let this be a warning to anyone supplying class-A drugs to young people, and in this case children, you are ruining lives. We will catch you and the full force of the law will be brought down on you."
A spokesperson for Salford Royal NHS foundation trust confirmed the girls "have been appropriately treated and discharged or transferred to the appropriate specialist hospital for ongoing treatment and care".
GMP said anyone with information about where the drug may have come from should contact police on 101 as soon as possible, or the independent charity Crimestoppers on 0800 555 111.