Issue Alert: Alcohol, Other Drugs, and Health: Current Evidence
26 de novembro de 2020
9

min
67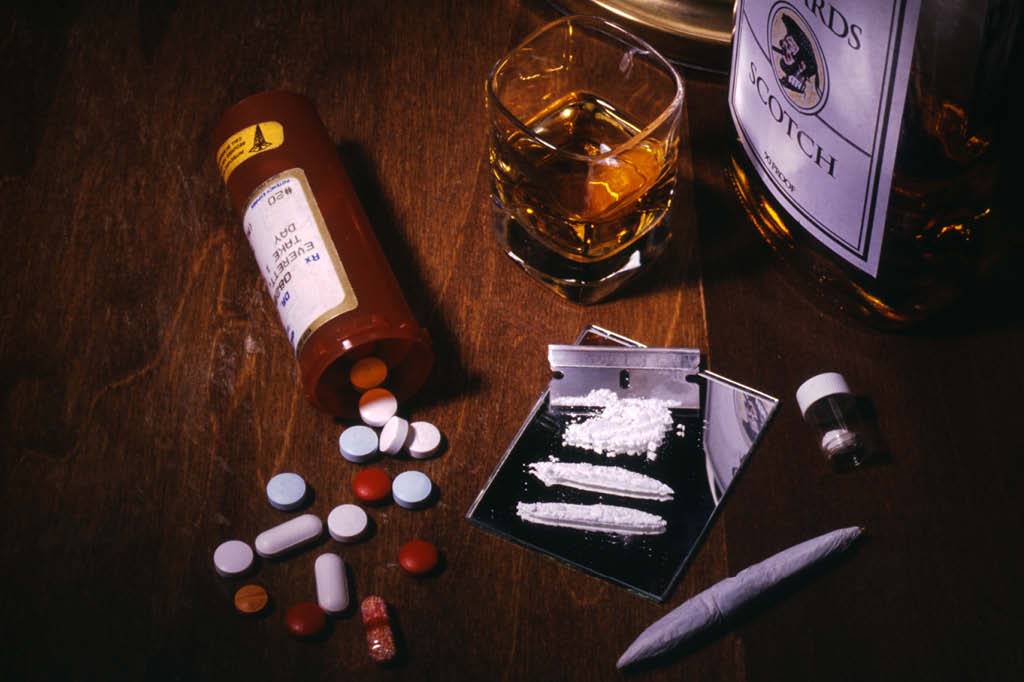 Alcohol, Other Drugs, and Health: Current Evidence
Table of Contents: September-October 2020
INTERVENTIONS & ASSESSMENTS
Few Adolescent-serving Addiction Treatment Centers in the US Offer
Medication for Opioid Use Disorder
http://www.bu.edu/aodhealth/2020/10/23/few-adolescent-serving-addiction-treatment-centers-in-the-us-offer-medication-for-opioid-use-disorder/
Brief Interventions May Be Effective for Lower-risk Non-cannabis Substance Use
http://www.bu.edu/aodhealth/2020/10/23/brief-interventions-may-be-effective-for-lower-risk-non-cannabis-substance-use/
HEALTH OUTCOMES
Higher-Potency Cannabis Use Associated With Cannabis Use Problems and
Generalized Anxiety Disorder in Young Adults
http://www.bu.edu/aodhealth/2020/10/23/higher-potency-cannabis-use-associated-with-cannabis-use-problems-and-generalized-anxiety-disorder-in-young-adults/
Canadian Geospatial Analysis Finds Association Between Cannabis Use
and Major Congenital Anomalies
http://www.bu.edu/aodhealth/2020/10/23/canadian-geospatial-analysis-finds-association-between-cannabis-use-and-major-congenital-anomalies/
Prenatal Exposure to Buprenorphine or Methadone Is Not Clearly
Associated with Children's Cognitive Outcomes
http://www.bu.edu/aodhealth/2020/10/23/prenatal-exposure-to-buprenorphine-or-methadone-is-not-clearly-associated-with-childrens-cognitive-outcomes/
Oral Antibiotics Decrease Readmissions Among People Who Inject Drugs
Admitted With Invasive Infections Leaving Against Medical Advice
http://www.bu.edu/aodhealth/2020/10/23/oral-antibiotics-decrease-readmissions-among-people-who-inject-drugs-admitted-with-invasive-infections-leaving-against-medical-advice/
Does Initiation of Opioid Agonist Therapy Affect the Use of Other Substances?
http://www.bu.edu/aodhealth/2020/10/23/does-initiation-of-opioid-agonist-therapy-affect-the-use-of-other-substances/
PRESCRIPTION DRUGS & PAIN
Discontinuation of Opioid Analgesics is Particularly Risky for Those
With Mental Illness or Substance Use Disorders
http://www.bu.edu/aodhealth/2020/10/23/discontinuation-of-opioid-analgesics-is-particularly-risky-for-those-with-mental-illness-or-substance-use-disorders/
Increased Pain Sensitivity in Patients with Chronic Pain Who Developed
Opioid Use Disorder
http://www.bu.edu/aodhealth/2020/10/23/increased-pain-sensitivity-in-patients-with-chronic-pain-who-developed-opioid-use-disorder/
SLIDE PRESENTATIONS
Update on Alcohol, Other Drugs, and Health
http://www.bu.edu/aodhealth/slide-presentations-and-features/update-on-aod-and-health/
Journal Club
http://www.bu.edu/aodhealth/slide-presentations-and-features/journal-club/
To unsubscribe to this mailing list, contact
aodhealth-list-request@bu.edu with "unsubscribe" in the body of the
message.
Boston University School of Medicine is accredited by the
Accreditation Council for Continuing Medical Education to provide
continuing medical education for physicians.
__________
CALL FOR PAPERS
Addiction Science & Clinical Practice (ASCP) is a peer-reviewed journal with an Impact Factor of 3.088 hosted by leading open-access publisher BioMed Central and edited by Jeffrey H. Samet, MD, MA, MPH, Boston University School of Medicine.
ASCP is seeking submissions for an upcoming special series on the opioid use disorder (OUD) care continuum, specifically articles describing broad research and data supported by the National Drug Abuse Treatment Clinical Trials Network (CTN): its past effort in developing MOUD treatment and current effort in improving MOUD treatment quality.  Edited by E. Jennifer Edelman and Andrew J. Saxon, the series will commemorate 20 years of CTN research activities. Manuscripts are being considered through fall 2020.
Founded in 2002 by the National Institute on Drug Abuse (NIDA) and indexed in Medline and PsycINFO, ASCP provides a forum for clinically relevant research and perspectives to improve the quality of care for people with unhealthy substance use and addictive behaviors.
Visit www.ascpjournal.org to view current articles, sign up for a free subscription, or submit a manuscript online. Email editorial@ascpjournal.org for more information.
***
Journal of Addiction Medicine (JAM) is a peer-reviewed journal with an Impact Factor of 3.014 designed to address the needs of the professional practicing in the ever-changing and challenging field of Addiction Medicine.
Editor-in-chief: Richard Saitz, MD, MPH
For more information or to submit a manuscript visit jam.edmgr.com